unionjack
Senior Member


Posts: 689
Joined: Sep 2009 Location: Bike:
Wish me luck, they are finally going to operate on my right hand tomorrow.

I have had a cough/sore throat for three weeks and they still cant get my antibiotics figured out and filled out between my doctor, the pharmacist, and the insurance company.

Then Tuesday my son gives me a shove off of some boulders and I twisted my ankle upon landing, I thought it was broken for a while, but it is just a bad sprain. The ankle is swollen up like an over-ripe mango and hurts like heck to move.

Hopefully next week will be a lot better!

I still had fun with the scouts tonight though!
'RIDE TO BE SEEN'
:d
Most common quote from a cager after
killing
a motorcyclist.
"I never saw him"
instead of
"I never looked for him"
.
wildhorse
Senior Member


Posts: 281
Joined: May 2012 Location: Davenport, Fl Bike: 1984 Aspencade
You know, Surgery, Falling, Sprained Ankles and other various injuries really tend to take away from prime GL1200 riding time... Get well soon, your Wing misses you already!
Vegetarian
: Old Indian word for Bad Hunter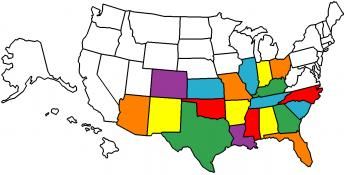 Granpah
Expert


Posts: 922
Joined: Jun 2009 Location: St. Louis, MO Bike: 1985 Aspencade (tan/brown)
Good luck and happy landings with your hand surgery.
I've already had so much surgery ... all, happily with excellent outcomes ... that I'm starting to feel like a bionic man (maybe that's why I feel close to my GL1200 ! :d ): quadruple, cardiac by-pass, two cataract eye operations, and an internal endoscopy to diagnose and repair a peptic ulcer (caused by H. pylori -- antibiotic cure) pretty well raised my confidence in what modern surgeons and anesthesiologists can accomplish today.
You'll do fine.
Maybe next September I'll visit an orthopedic surgeon to repair my knee. Nothing bad ever happened to me from riding my GoldWing. Last March, while changing a front flat on my car, I tripped over a nearby curb while carrying the spare and came down ... ALL of me a dead fall onto my right knee!
hock: While seeing all the near and far galaxies, my first thoughts were, "RATS! I sure hope this won't stop me from riding my bike!" So far, riding my bike isn't a problem. But driving my car (five on the floor) kills my knee. So it goes.

GOOD LUCK UNION JACK!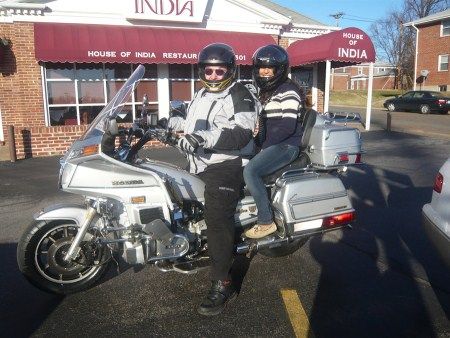 " ... If you have an idea and I have an idea and we exchange these ideas, then each of us will have two ideas." ~ George Bernard Shaw (1856-1950)
Good Luck, w/ the hand surgery and the ankle sprain.
wpd210
Super Moderator


Posts: 156
Joined: Jan 2010 Location: Texas Bike: 1984 Interstate with Terraplane sidecar
Good luck .
admin
Administrator


Posts: 7,880
Joined: Jan 2006 Location: Leamington, Ontario Bike: 1984 Aspencade/yellow with black trim
Good luck unionjack. I hope everything mends swiftly and as painlessly as possible.
Ed (Vic) Belanger - 1954-2015
Founder of gl1200goldwings.com


Users browsing this thread: 1 Guest(s)