cj7george
Member


Posts: 90
Joined: Jun 2008 Location: Bike:
Hi guy! I made the mistake os running the bike for a short time with the fabric cover partially on to charge the battery up. I got busy and forgot the bike was running. When I went to shut it off, it was extremely hot with smoke coming out of the engine vent under the bike and loud valve noise. It got so hot that the black lovers distorted on the sides of the bike. I immediately shut her down and returned 3 hours later to inspect for other damage. It started and runs seemingly normal. I only ran it 2 minutes since I plan to change the oil and coolant now. Does anyone have any other suggestions?
Burnout
Senior Member


Posts: 336
Joined: Sep 2008 Location: Brewerton, NY Bike: 1996 ST1100
Welcome back to the Forum!

I take that you left the bike cover draped over the front of the bike? Sounds like the bike was badly overheated. As you said you were going to change the oil. Do that first. I would also change the spark plugs. They may have been damaged / melted. Just for peace of mind, I would also do a compression check to see if any of the engine internals got ruined.

You also said you were going to change out the coolant. Might as well do a COMPLETE cooling system service and change the thermostat.

Best wishes... Hope nothing got wrecked....
Adam
'96 ST1100
Brewerton, NY
cj7george
Member


Posts: 90
Joined: Jun 2008 Location: Bike:
Thank you very much for the advice. The suggestion to also change the plugs is a really good idea that I wouldn't have thought of. Damage to the rings does scare me but on my 2 minute ride it was smooths and had power, fingers crossed!
wildhorse
Senior Member


Posts: 281
Joined: May 2012 Location: Davenport, Fl Bike: 1984 Aspencade
Welcome from about 20 miles north of you... Hope you get it all fixed up so we can ride!
Vegetarian
: Old Indian word for Bad Hunter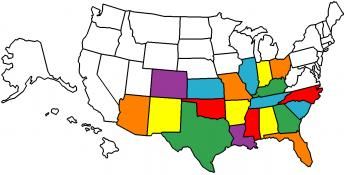 Users browsing this thread: 1 Guest(s)