wildhorse
Senior Member


Posts: 281
Joined: May 2012 Location: Davenport, Fl Bike: 1984 Aspencade
New to the forum.

Just purchased my dream bike, my first Wing.

1984 Aspencade, will post pictures as soon as she comes home from the shop. Previous owner had taken her carbs off.

Wild Horse
Vegetarian
: Old Indian word for Bad Hunter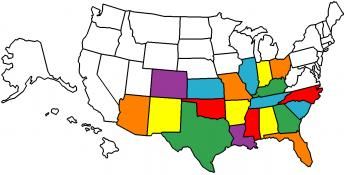 Greeting from Sunny So. Cal.
Enjoy the ride.
bluewing
Super Moderator


Posts: 2,709
Joined: Jan 2007 Location: Bike:
Welcome from Baltimore Ontario.
Ride safe have fun and enjoy. Lane
1985 Aspencade
2002 Vulcan
Roleketu
Expert


Posts: 877
Joined: Nov 2009 Location: Bike:
Greetings from Massachusetts.
neoracer
Super Moderator


Posts: 2,570
Joined: Jul 2007 Location: Hancock,MD Bike: 87 Aspy,86 SEI,85 LTD
welcome to the site from mid md/pa area
1987 Aspencade 129K
1986 SEI 93K
2014 Tri-Glide HD 17K

Hancock,MD
jcmaun
Member


Posts: 48
Joined: Nov 2007 Location: Southern New Jersey Bike: 1985 GL1200A Tan
Welcome from New Jersey
JCMaun
1985 GL1200 Aspencade
1985 VF700S
1985 VF500C
Burnout
Senior Member


Posts: 336
Joined: Sep 2008 Location: Brewerton, NY Bike: 1996 ST1100
Welcome to the Forum Wild Horse! 8)
Adam
'96 ST1100
Brewerton, NY
Keener
Super Moderator


Posts: 1,143
Joined: Dec 2008 Location: Calgary, AB, Canada Bike: 1984 Aspencade
And another Welcome - this time from Alberta.

Always good to have another '84 Aspencade on board!
Ian
Remember, it's the journey, not the destination, that matters
.
firstwing85
Super Moderator


Posts: 397
Joined: Apr 2011 Location: Aldergrove BC Bike: 85 LTD Edition
welcome to the forum from the West Coast BC :d :d
Johan
GoneFishin
Member


Posts: 155
Joined: Sep 2009 Location: Near Tipton, IN Bike: 84 Interstate
Welcome from Indiana!
Russ

Rides I've owned:
1965 Honda CB350
1971 Suzuki GT750
1984 GL1200I (after 33 yr. absence)
#10 05-22-2012, 08:46 AM,
spongebob
Member


Posts: 141
Joined: Dec 2011 Location: Bike:
84 Aspencade, excellent choice , Florida, excellent choice too, riding weather all year..I'm jealous :mrgreen:
Cheers...Charlie
The lady walking ahead of me sped up so I did too, she began running so I ran too, she screamed so I screamed as well. I never even saw what we were running from.
#11 05-22-2012, 09:36 AM,
Sgt Dave
Senior Member


Posts: 353
Joined: Jan 2007 Location: Canton Georgia USA Bike: 1984 Interstate, Pearl Siren Blue
Hello and welcome aboard from Georgia...just north of Atlanta
Remember, No matter where you go...There you are!
Here is where I have ridden my 1984 GL1200I
I completed the lower 48 states in August 2009, riding the whole way with my Dad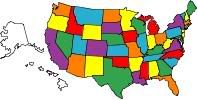 #12 05-22-2012, 10:29 PM,
seabee
Member


Posts: 118
Joined: Jun 2011 Location: Michigan Bike: 1985 1200 Aspencade 112,000 miles
Welcome from Michigan. Enjoy the ride.
Paul
CE1 Navy Seabees/RET
1981 to 2002
ASE Mechanic
#13 05-23-2012, 02:23 AM,
wpd210
Super Moderator


Posts: 156
Joined: Jan 2010 Location: Texas Bike: 1984 Interstate with Terraplane sidecar
Welcome from East Texas
#14 05-24-2012, 12:35 PM,
bs175dths
Expert


Posts: 1,373
Joined: Jun 2010 Location: Sunny, Southern California Bike: 1984 Interstate
…. and another big WELCOME from sunny (not today) Southern California.
Just a special note about the 1984's, some stuff is not interchangeable among the other years, the starter, pulse generators, hand controls and parts of the drive train to name a few.
So, when you are shopping for replacement parts, verify interchangeability before plopping down some green.
No one likes getting bit!
(unless you say PLEASE) :-J

-Ride On ~O)
enjoying the view from the saddle....... due mainly to the people and information found within this site
#15 05-24-2012, 12:49 PM,
Users browsing this thread: 1 Guest(s)