IrnBear
Member


Posts: 4
Joined: Mar 2012 Location: Bike:
Well I did't see an area for self intro.
So, I decided this would be as good a place as any..
I am the proud new owner of a 1985 Goldwing GL1200LTD.
Drove it home with only the left front brake, and of course the clutch.
Her is the beauty as I got her home.
And this is her after I pulled her into the garage and closed the door.. Vomited all over the place.
I have an electrical gremlin... I might have found...
I think the Rear/Right front brake master cylinder needs a rebuild.
One front fork leaks. Will tear those down in the next week or so.
Get nothing from the Air Ride setup. First need to find the correct wires and see if the compressor works.
All in all I think I should be able to figure this out and get her back together....... I hope.
IrnBear
LorneG
Member


Posts: 231
Joined: Sep 2008 Location: Ontario Bike: '85 Asp
that bike is in very nice shape... Enjoy
'85 GL1200 Aspencade
'07 Shadow Sabre 1100
South of Sarnia, SW Ontario, Can
Burnout
Senior Member


Posts: 336
Joined: Sep 2008 Location: Brewerton, NY Bike: 1996 ST1100
Yes. I agree. Very nice ORIGINAL condition. It hasn't been molested by the chrome and light monster's! 8)

Didn't take you long to take it all apart to see how it works! :lol:

Best wishes on the restoration and returning it to her original glory!
Adam
'96 ST1100
Brewerton, NY
firstwing85
Super Moderator


Posts: 397
Joined: Apr 2011 Location: Aldergrove BC Bike: 85 LTD Edition
looks like a beauty, I did that when I bought mine last year and did quite a bit of work to get everything working correctly.
really got to know Vanna through the process. I love my bike and have no plans of replacing her anytime soon.

good luck with your repairs and if you need help along the way don't hesitate to ask..
Johan
bluewing
Super Moderator


Posts: 2,709
Joined: Jan 2007 Location: Bike:
Very nice looking bike, congrats. You came to the right place for any help or advice you may need.
Ride safe have fun and enjoy. Lane
1985 Aspencade
2002 Vulcan
alnvan
Member


Posts: 18
Joined: Mar 2010 Location: Bike:
Congrats, looks in great shape. I have the same bike and love it.
Sgt Dave
Senior Member


Posts: 353
Joined: Jan 2007 Location: Canton Georgia USA Bike: 1984 Interstate, Pearl Siren Blue
Welcome aboard from Georgia, just north of Atlanta.
You have come to the right place for any assistance you may need to get that LTD back on the road quickly.
Remember, No matter where you go...There you are!
Here is where I have ridden my 1984 GL1200I
I completed the lower 48 states in August 2009, riding the whole way with my Dad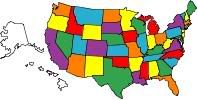 Chas
Member


Posts: 179
Joined: Oct 2007 Location: Washington Bike: 1987 Aspencade
Welcome aboard, IrnBear, and congratulations on picking up a great looking bike! You have come to the right place and the best place for getting any help you might need. This is a great site and a great group with a wealth of experience and knowledge.
Charlie
1992 GL1500 SE
Users browsing this thread: 1 Guest(s)