Have 1984 Interstate to offer.. parts only...
MajorRick
Member


Posts: 5
Joined: Jan 2012 Location: Bike:
[attachment=1][attachment=0]95% parts intact. Whatever you need. Let me know
kensplace
Member


Posts: 5
Joined: May 2012 Location: Bike:
Do you have front foot pegs and shifter?
You have a PM. Add rear shock boots.
hock: B-(
Ghost.President: G.M.M.C.C.
Member:Patriot Guard Riders
does the radio work and if so does it include the handlebar controls - and finally how much for all ?
ship
Goldwing Collector


Posts: 107
Joined: May 2009 Location: Stroud OK Bike: 85 Ltd Black
Do you have the arm rests in back for back trunk? Ship
Fair winds and following seas..........to all

Main bike 85 Ltd
Two 84 Asspys
85 Ltd part bike
New to the barn 89 1500A
gtony
Junior Member


Posts: 1
Joined: Jan 2010 Location: Bike:
Is the fuel pump still for sale and how much. Thanks?
steve allen
Member


Posts: 45
Joined: Jan 2010 Location: Bike:
do you still have the seat? Is it in good condition?
joe turner
Member


Posts: 223
Joined: Jun 2007 Location: Cave City Kentucky Bike: 1985 I silver
Do you have rear air shocks ?
joe
duncan427
Member


Posts: 4
Joined: Jun 2011 Location: Modesto, CA Bike: 1984 Interstate
Need the right side saddlebag lid. I suppose the same one fits the 1983 model Goldwing which I have.
Do the best you can with what you have, trusting God for the results. So, there.
SIR tricky
WISE AND HELPFUL MODERATOR


Posts: 4,305
Joined: Dec 2006 Location: Waterford, Ontario Bike: 1985 Aspencade, Satellite Blue
This was first posted in February 2012

His last post was April

I doubt there will be any response.
The only stupid questions are the one's that are not asked.


#10 09-02-2012, 06:44 AM,
Granpah
Expert


Posts: 922
Joined: Jun 2009 Location: St. Louis, MO Bike: 1985 Aspencade (tan/brown)
Cool!
When a "fresh" GL1200 is thrown into the GoldWing pool it is fascinating how we piranhas go in after it ... me too :oops: , but right now I don't need anything. :d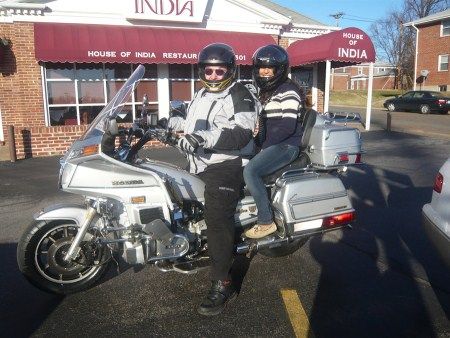 " ... If you have an idea and I have an idea and we exchange these ideas, then each of us will have two ideas." ~ George Bernard Shaw (1856-1950)
#11 09-02-2012, 10:37 AM,
r.swanson
Member


Posts: 3
Joined: May 2013 Location: Guyton GA. Bike: 1986 1200A
looking for a good c b radio for a 1986 wing
#12 08-01-2013, 10:25 AM,
Frank
Senior Member


Posts: 298
Joined: Mar 2011 Location: Empire of Oklahoma Bike: 1986 SEi, 1985 Aspencade
this post is a year old
1986 SEi Limited Edition. 1985 Aspencade
If it's not broke, I can fix that!
#13 08-01-2013, 11:15 AM,
mikee
Member


Posts: 17
Joined: Jan 2007 Location: Bike:
do you still have the left upper faring pocket and leather cover color balck? please let me know. thanks mikee
#14 08-06-2013, 01:43 PM,
wildhorse
Senior Member


Posts: 281
Joined: May 2012 Location: Davenport, Fl Bike: 1984 Aspencade
This thread began over a year ago, the originator has not been on the site since April, 2012.
Vegetarian
: Old Indian word for Bad Hunter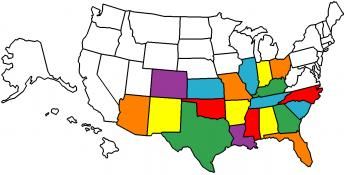 #15 08-06-2013, 02:43 PM,
Users browsing this thread: 1 Guest(s)