21st Birthday Present to myself!
Granpah
Expert


Posts: 922
Joined: Jun 2009 Location: St. Louis, MO Bike: 1985 Aspencade (tan/brown)
admin Wrote:I just didn't want folks to think that G.W.R.R.A. is like a foreign dictatorship because it's not. They certainly have their ways but not unlike any other family or business out there and for the most part they are willing and eager to serve members in the best way they can.
It's not G.W.R.R.A. i, it's human nature.
Without identifying the country (trying to remain neutral), they have a saying: " When two of us get together in a room, we have an argument. When three of us meet, we have a war."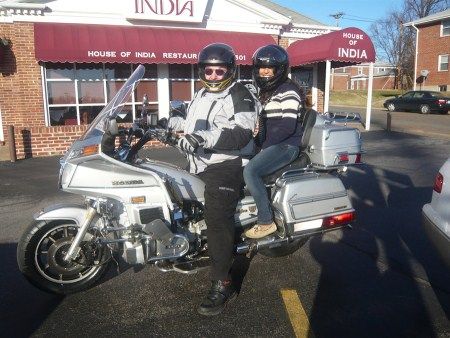 " ... If you have an idea and I have an idea and we exchange these ideas, then each of us will have two ideas." ~ George Bernard Shaw (1856-1950)
#31 12-19-2011, 01:29 PM,
Users browsing this thread: 2 Guest(s)