Keener
Super Moderator


Posts: 1,143
Joined: Dec 2008 Location: Calgary, AB, Canada Bike: 1984 Aspencade
Thanks for the link, Angela, though I should tell you Reina is not too happy! :d
Ian
Remember, it's the journey, not the destination, that matters
.
admin
Administrator


Posts: 7,880
Joined: Jan 2006 Location: Leamington, Ontario Bike: 1984 Aspencade/yellow with black trim
Just go real gently across the mousepad Angela as I hear those Challengers spin their back tires easily. LOL
Ed (Vic) Belanger - 1954-2015
Founder of gl1200goldwings.com


neoracer
Super Moderator


Posts: 2,570
Joined: Jul 2007 Location: Hancock,MD Bike: 87 Aspy,86 SEI,85 LTD
TIP

turn on traction control switch \:d/ \:d/ \:d/ \:d/ \:d/

on did you buy the vers w/o batteries?
1987 Aspencade 129K
1986 SEI 93K
2014 Tri-Glide HD 17K

Hancock,MD
Angela, those Challengers are hot cars, so be careful. :lol: :lol: I had a Chrysler 300S with a hemi and it would really get up and go.
Bryce
85 Interstate Wineberry Red
86 Interstate Denuim Blue Metalic
BladeRunner
Member


Posts: 178
Joined: Oct 2009 Location: Bike:
That's cool...I have the PT Cruiser wireless mouse..it's Black but my PT is Inferno red... :mrgreen:
Granpah
Expert


Posts: 922
Joined: Jun 2009 Location: St. Louis, MO Bike: 1985 Aspencade (tan/brown)
Switch to Amsoil ... it will make your new "ride" scamper more efficiently across the pad. :lol: :lol: :lol: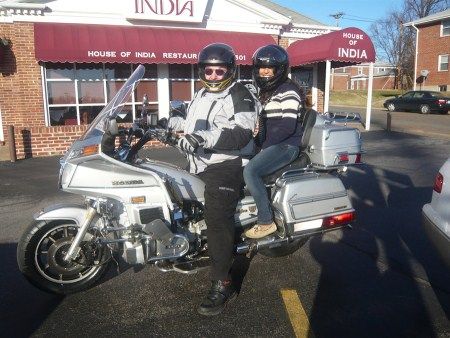 " ... If you have an idea and I have an idea and we exchange these ideas, then each of us will have two ideas." ~ George Bernard Shaw (1856-1950)
Users browsing this thread: 1 Guest(s)