Hi Vic, hi everyone here!
I wish You all a successful and healthy, and above all a happy year 2009!
I need Your advice on a purchase I want to make: Has anyone here ever had a Cadillac AllantÃ?
I want to buy one for my wife and I don't know whom else I could ask. In other places I heard it is a car which is not so reliable as Cadillacs normally are. Is this true? Any help from the Backyard is well appreciated, nobody here in Germany whom I could ask.
Thank You
Ray
calorchard
Member


Posts: 117
Joined: Sep 2008 Location: Bike:
I always liked the looks of them , if it has a Northstar grab it !
87 Interstate
1954 Ford f100 (my dads and granddads truck)
Rust is good
Enjoy the ride
http://www.calorchard.net/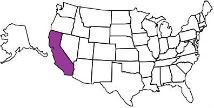 Quote:Since my comment of 26th Mar 2007, 07:08, I have added a 2nd car as the '88 is failing badly - hey, it cheap to buy. You name it, the suspension, the electronics, the ABS brake system, the transmission. The engine is solid, the rest of the car is yikes. I am now using it for parts for the 2nd one. One other thing, the value. Unbelievable drop. The '93 cars have dropped from $20k to $5k in two years, the other years one can find as low as $1,000. Drive it until the wheels fall off and sell the headlights which is about the only thing worth selling. What an embarrassment for GM to have the Allante bear the Cadillac name on it. Why some nit-wit would pay more than a couple thousand? you got me.

My next car is going to be a real Cadillac, like the STS-V or the CTS-V. Enough of this fake Italian glory.
That's what I found.
Won't buy one.
Thank You, bob!
Ray
I had worked for Cadillac for 5 years, When it first came out. Biggest nightmare they made. But like anything else you might be lucky and get the one out there that is a good one. Not very many good ones though.
admin
Administrator


Posts: 7,880
Joined: Jan 2006 Location: Leamington, Ontario Bike: 1984 Aspencade/yellow with black trim
You're smart if you don't buy one unless you have a spare parts car. Very complex and complicated car and a nightmare when things go wrong.
Ed (Vic) Belanger - 1954-2015
Founder of gl1200goldwings.com


Guess I won't buy one...my wife also likes Mustangs and SL, she does not like BMW.
I remember a nice mustang conversion by asc mclaren. Quite rare but beautiful. Will look for offers on ebay.
The allante is the most beautiful convertible cadillac has ever built in my eyes. A pity that it is not as rock solid as other cadillacs used to be. I don't want to invest into donor cars or a parts store.
Thanks Gentlemen for all the advice, I'll let You know what I'll finally buy.
CU
Ray
Fatwing Chris
Senior Member


Posts: 518
Joined: Dec 2006 Location: Ont,Ca Bike: 04 ABS Double Dark
I was working for GM's when that car came out and saw one at the training center before they hit the car lots.At the time I thought that it was about the only Caddy that I would really love to own.Loved the idea of the rag top with a removable hard top.We weren't a Caddy Dealer so we didn't sell or service any of them,but I don't remember seeing a lot of Product Service Bulletin's pertaining to them.No more than any other new car line anyway.We used to get PSB's for all of the GM's even though we weren't a dealer.I don't know how well they stood up over the years,but as with any car line that has a lot of electrical gadgets they usually have lots of problems as time goes on.GM is good at putting all the toys on vehicles,but not the best at keeping them going.
Fatwing Chris
If Id'a known it would last this long I would've taken better care of it !!!

Quote:I don't know how well they stood up over the years
Seems they did not stand well, what I heard. Most of these cars I have seen look very good, body and paint seem to be very durable. Zinc plated and well coated. The 4.5 and the Northstar engines also seem to be ok, the 4.1 is known for head gasket troubles.
It is the gearbox and the electronics that seem to be a.m.p.i.t.a...
The beautiful fruit has worms inside...
Ray
admin
Administrator


Posts: 7,880
Joined: Jan 2006 Location: Leamington, Ontario Bike: 1984 Aspencade/yellow with black trim
If you could find a nice, low mileage 1993 that's been well taken care of you might have something decent but this might cost you $25,000. CDN. or more with a hardtop.
Ed (Vic) Belanger - 1954-2015
Founder of gl1200goldwings.com


Users browsing this thread: 1 Guest(s)