Nos 1200 engine, carbs and starter on Ebay Uk
steelhorseangel
Member


Posts: 90
Joined: Mar 2013 Location: knott end, lancashire, uk Bike: gl1200 interstate de '84, metallic gray
hi bs!

thanks for your message!
i didn't quite understand it.
have you been drinking falling
down water! :-)

my wing and engine got collected
today. the bike mover charged
me £100 brit pounds to transport
the wing and engine on a pallet.
Three of us, put the engine on
pallet, onto a heavy duty trolley
and just pushed the wing on
followed by the engine.
it went over 100 miles up
North, to Newcastle, have you
heard of this area bs?

i will let you know about the end result.
looking forward to hearing the engine
start. it's like buying a new bike!
but cheaply!

fingers crossed the guy is genuine!
the last two weren't.
I've a kaw kz750 ltd 1981.
the last mechanic, promised
to repair my starter clutch in
2 hours. he had the bike 39 days!
came back worse!

I will let you know!

Thanks bs!

Angel
#16 07-18-2013, 04:29 PM,
bs175dths
Expert


Posts: 1,373
Joined: Jun 2010 Location: Sunny, Southern California Bike: 1984 Interstate
I just wanted to know if you had an update for us.....
---
I suspect getting parts over there for older bikes is as difficult as it is over here.
If the mechanic for the Suzie knew it would take that long, he should have at least notified you.
I just had to order a left mirror perch for a 2009 Piaggio BV250. The parts guy told me it would take two (2) weeks to get the part shipped from the factory.
When I take on an older bike, the first thing I explain is the amoount of time it may take to get parts. Some new bikes and definately older bikes can take some time to get the replacement part.
enjoying the view from the saddle....... due mainly to the people and information found within this site
#17 07-19-2013, 01:26 PM,
steelhorseangel
Member


Posts: 90
Joined: Mar 2013 Location: knott end, lancashire, uk Bike: gl1200 interstate de '84, metallic gray
hi gurus!
the nos engine and carb swop
is going well. my goldwing
mechanic friend bill encountered
a first startup problem.
the fuel pump has seized and
he can't repair it.
I've tried to find a replacement
fuel pump or a repair kit for the points
etc. It's like searching for hens
teeth.
I did try fleabay and found one on
there. I'm looking for a new one!
I've found a stockist, not Sabre.
try
www.cmsl
parts online.
OEM Number: 16700-MG9-770
Product Number: 16700MG9770
this product is superseded by 16700MG9771
Ouch! i thought a lot of euros!
Does anyone know of a good
replacement?
Thanks again!
Angel
#18 07-26-2013, 04:05 PM,
wildhorse
Senior Member


Posts: 281
Joined: May 2012 Location: Davenport, Fl Bike: 1984 Aspencade
Vegetarian
: Old Indian word for Bad Hunter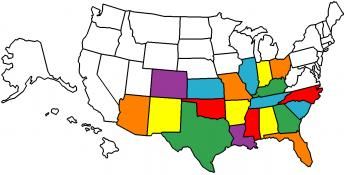 #19 07-26-2013, 07:03 PM,
old gold
Member


Posts: 175
Joined: Apr 2012 Location: Centralia, IL US Bike: 78 Gl1000, 84 GL1200I, 85 Gl1200I
I use
http://www.westernhonda.com
for parts for my 1985 Interstate. They have the fuel pump for USD 124 plus shipping. I live in Illinois and they are located in Arizona, but even with shipping charges, they are significantly lower than my local dealer. I don't know what they charge for international shipping.
Cheers
Tom
---
If you want to re-plumb your fuel line, something like this may work.
http://www.amazon.com/Autobest-F4027-Ele...automotive
Cheers
#20 07-28-2013, 05:09 AM,
SIR tricky
WISE AND HELPFUL MODERATOR


Posts: 4,305
Joined: Dec 2006 Location: Waterford, Ontario Bike: 1985 Aspencade, Satellite Blue
Your not doing enough reading:
http://mr-gasket.com/
I have seen the above pump on the gl1200 (not FI) the 12S should work
Here is another
I havnt used this but from the forum
"Possible fuel pumps replacement, might need a little accommodating
1 85 Honda Prelude fuel pump
Quote from forum
"I installed an '85 Prelude pump on my '84 Aspencade.....I have put several thousand miles on the bike since without a problem. So, I know the '85 Prelude pump works."
You might find something at your local wreckers
The only stupid questions are the one's that are not asked.


#21 07-28-2013, 07:04 AM,
admin
Administrator


Posts: 7,880
Joined: Jan 2006 Location: Leamington, Ontario Bike: 1984 Aspencade/yellow with black trim
Angel, before you go and spend big bucks on a replacement fuel pump may I suggest that you give this a try first. Get some of the best quality penetrating/rust dissolving chemical, like PB Blaster or Rusteeze etc., and then fill both the inlet and outlets of your fuel pump, try to get the air out with a toothpick or wire and let it sit for a few days then smack the pump around in many directions, don't throw it but just smack it against a piece of wood and it just might free up and work fine for many years afterward. Since your engine is NOS and has sat for many years I suspect that the metal components have obtained a bit of surface rust or even fuel residue that has the components stuck together inside. Also, let your mechanic know that these fuel pumps DO NOT run constantly, they only cycle after each spark at the spark plugs. Many guys think these pumps are like a car electric fuel that run constantly and then replace them only to find that the replacement doesn't work then they discover what I just explained to you about only working a short cycle after each spark. Also know that there is a fuse and a relay in the circuit to the pump, all must be good for the pump to work.
If the above doesn't work then check this out:
http://www.ebay.com/itm/85-Honda-GoldWin...0705378067
Ed (Vic) Belanger - 1954-2015
Founder of gl1200goldwings.com


#22 07-28-2013, 10:33 AM,
steelhorseangel
Member


Posts: 90
Joined: Mar 2013 Location: knott end, lancashire, uk Bike: gl1200 interstate de '84, metallic gray
hi Vic and other very helpful wingers!

many thanks for your replies.

the goldwing 'expert' has now
flushed the engine and changed
the oil and filter.
he has now installed the nos
engine and carb. fresh gas!

on the first attempt to start
the bike. he saw smoke coming from
the fuel relay. he tested the pump
advised me that the pump was
faulty. i asked whether he has
checked the fuel pump points,
advised 'totally corroded'.
fuse ok, plunger ok.'

he has had the bike 5 days, completed the
engine install and wanted full
payment instantly. he hasn't
got the new engine running and
I've managed to find a used
pump off ebay. this is being
sent by 24hr courier.
I paid him 3/4 of his fee.
Advising him that the balance will
be paid, when he balances the
new carbs and i can hear the engine running
like a wing should.
he demanded full payment.

I've been searching for a honda
fuel pump. I've placed a search
on 'find a motorcycle part' for
a spare pump, fully working
and not damaged etc.

q) can the points be changed on
these fuel pumps? a repair kit?

q2) what is the honda prelude
'85 fuel pump part number please?

the oem pump has now been superseded
with a new number:-

16700MG9771

many thanks ya all!

Angel

---
hi Vic

I've just done some research
and discovered a discrepancy
on the honda prelude '85 fuel
pump.

the '85 model had fuel injection.

the '87 ". ". carbs?


'notes found in the prelude forum'
87 prelude dual carb problems
i own an 87 honda prelude carb'd
model...

some confusion!

'85 or '87 fuel pump?

does anyone know the honda
prelude fuel pump part number
please?

many thanks

Angel
#23 07-28-2013, 11:07 AM,
Possibly Related Threads…
Thread
Author
Replies
Views
Last Post
a gem of a find, nos 1200 engine, starter and carbs!
steelhorseangel
6
3,315
07-24-2013, 03:07 PM
Last Post: steelhorseangel
a gem of a find on ebay - nos engine, starter, carbs
steelhorseangel
1
1,505
07-16-2013, 03:39 PM
Last Post: bs175dths
Nos engine, carbs, starter gem of a find
steelhorseangel
2
1,961
07-13-2013, 01:41 AM
Last Post: steelhorseangel
Users browsing this thread: 2 Guest(s)