removal of front fender advice please.
steelhorseangel
Member


Posts: 90
Joined: Mar 2013 Location: knott end, lancashire, uk Bike: gl1200 interstate de '84, metallic gray
hi wingers

i've just bought a new fender for the damaged one on my bike.

what is the easiest way to change the fender please?

on most bikes, you just unbolt it and away you go.

things i've tried:-

1) remove the center folk brace, no room to do anything.

2) tried to remove the wheel, found the brakes need to be removed
as well.

i'm just sat here, reading the manuals and i can't find out the correct
and easy way of doing this?

any advice greatly received wingers!

regards and thanks buddies

angel
Siberiancat
Member


Posts: 118
Joined: Feb 2011 Location: Lamar Mo. Bike: 1985 Satelite Blue Aspencade
I belive you have to remove the breaks and the caliper stays remove front wheel then you can get to the bolts for the fender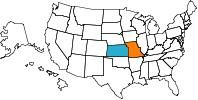 SIR tricky
WISE AND HELPFUL MODERATOR


Posts: 4,305
Joined: Dec 2006 Location: Waterford, Ontario Bike: 1985 Aspencade, Satellite Blue
This is a Goldwing, nothing is easy
The only stupid questions are the one's that are not asked.


steelhorseangel
Member


Posts: 90
Joined: Mar 2013 Location: knott end, lancashire, uk Bike: gl1200 interstate de '84, metallic gray
hi everyone

many thanks for your advice
and caliper image.

this might make you laugh.
having tried a few ways
to fit the front fender, i
managed to do it, thanks
for helping me.

i put the bikes engine on
a small bike jack, lifted the bike
a few inches.
removed both brake calipers
then removed the fork clamps
and front wheel
then slid the fender from back
to front and fastened it on.
put the wheel back on.
lowered the jack/bike and
fastened the fork clamps
back on (locktite!)
then tidied up the cables etc.

i thought the replacement went
well, started to tidy up the tools
and then noticed that I'd not put on
the chrome front fender trim!
doh!
good practice!... i laughed
out loud!

i will remember next time!

thanks buddies, all sorted now.

see the home made fender extender
i made from a cracked
goldwing inner mudguard!
didn't cost me any bucks!
:-)
bs175dths
Expert


Posts: 1,373
Joined: Jun 2010 Location: Sunny, Southern California Bike: 1984 Interstate
.... as Ticky stated, its a Goldwing......
with any 'quickie' little job, I ALWAYS give myself double the time I think it is going to take.
if I finish sooner than I thought, I consider it a job well planned and executed.
(basically, if you plan for the worst, and the worst happens, then you aren't disappointed - LOL)
Good job on the fender!
Ever consider polishing those valve covers? It is simple, right? They are held on by only four bolts, and they are in plain sight.
Just LOOK at what involves to take one off......... (remember what Tricky stated!)
just keep telling yourself, you are having fun!
enjoying the view from the saddle....... due mainly to the people and information found within this site
Users browsing this thread: 1 Guest(s)