Do you use your Restricter plate?
I put a new air filter in yesterday and I see that my Wing has a restricter plate. I know the bike was bought new here in Michigan so I don't believe that it is a California set-up. Do you guys run these? I pulled mine out, thinking I'd rather it breathe better. Is there a problem doing this? I can't think of any myself.
Thanks, Michcruiser - Paul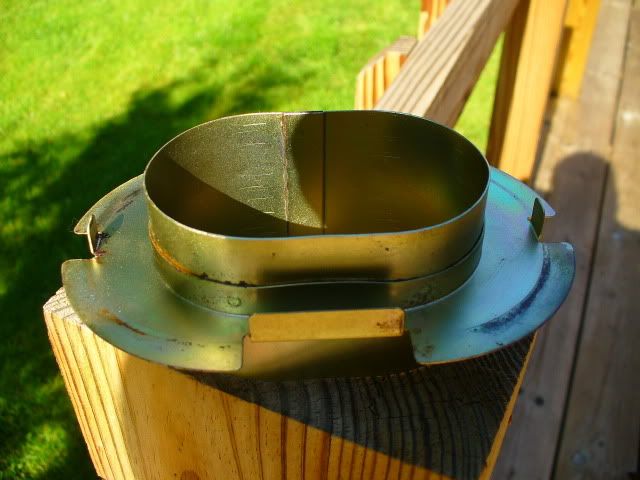 unionjack
Senior Member


Posts: 689
Joined: Sep 2009 Location: Bike:
Mine is an 84 aspy. California edition and it does not have that in there.
'RIDE TO BE SEEN'
:d
Most common quote from a cager after
killing
a motorcyclist.
"I never saw him"
instead of
"I never looked for him"
.
My 85 Ca. Ed. Aspy does not have one either.
I took it a couple of steps further on my 84 standard and removed the air box completely and use a foam UNI filter. Had to fab a cover for the intake plate.
SIR tricky
WISE AND HELPFUL MODERATOR


Posts: 4,305
Joined: Dec 2006 Location: Waterford, Ontario Bike: 1985 Aspencade, Satellite Blue
I bought my 85 new in Ontario and never remember seeing anything like that, I also have a California model (85), it has a K&N filter but not one of those either, bought this one used.
The only stupid questions are the one's that are not asked.


bluewing
Super Moderator


Posts: 2,709
Joined: Jan 2007 Location: Bike:
I don't have one in my 86 Aspy.
Ride safe have fun and enjoy. Lane
1985 Aspencade
2002 Vulcan
garyft
Super Moderator


Posts: 388
Joined: Jul 2008 Location: Round Rock, TX Bike: 1986 Interstate
My bike has one, I never thought of it as a restricter plate, just something that aligns the filter. I don't see how it would hurt not to have it, but I also don't see that it would restrict airflow much either. As far as I know my bike spent its entire life in Texas.
Turtle
86 Interstate, ex  police bike
85 LTD, parting out
bs175dths
Expert


Posts: 1,373
Joined: Jun 2010 Location: Sunny, Southern California Bike: 1984 Interstate
From what I see on HOND PARTS-DIRECT.COM, this insert came on all years and models, (no California-Only designator) though now it is discontinued.
I am the second owner of my bike, the previous owner keeping meticulous maintenance records in the early years of ownership, and my bike does not have this insert.
From the looks of it, I have to agree with garyft (moderator) as more of a filter support than air restrictor.
enjoying the view from the saddle....... due mainly to the people and information found within this site
neoracer
Super Moderator


Posts: 2,570
Joined: Jul 2007 Location: Hancock,MD Bike: 87 Aspy,86 SEI,85 LTD
that part came standard on all 85 LTD's and all models newer according to the honda parts interchange i have

i know of at least two people who didn't have them and installed them and it cured a driveabilty problem,so it must help to improve on a lean or rich mixture situation,i'm sure honda didn't install it just to help with filter placement
1987 Aspencade 129K
1986 SEI 93K
2014 Tri-Glide HD 17K

Hancock,MD
I'll have to agree with neoracer. It must have been Honda's way to
eliminate a possible problem
on later models... my guess. I rode into work today without any problems. The only thing I do see is a more throaty sound to it now; from the carbs. It's a lot like when you remove the stock air cleaner from a car and replace it with an open filter element style type of sound. Looks like I need to clean the box and inside a bit before I button this up too. #-O
Well, for now it will stay out of the air box.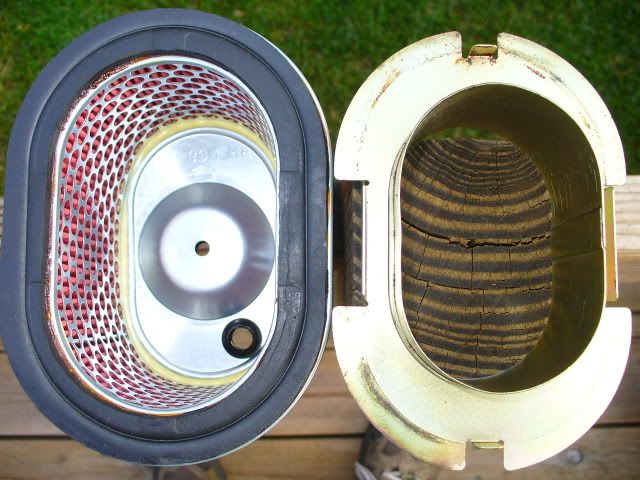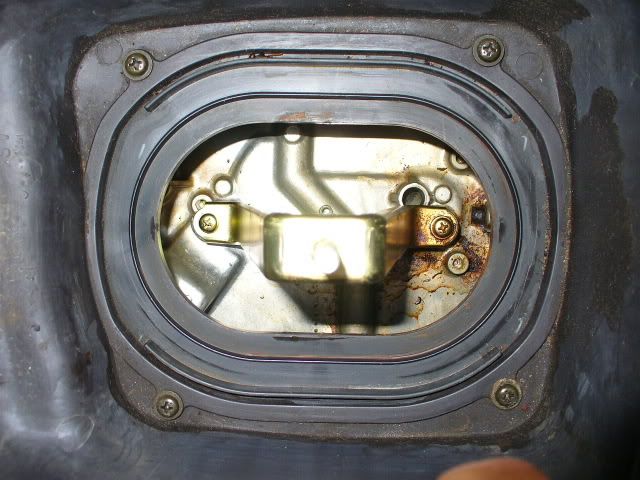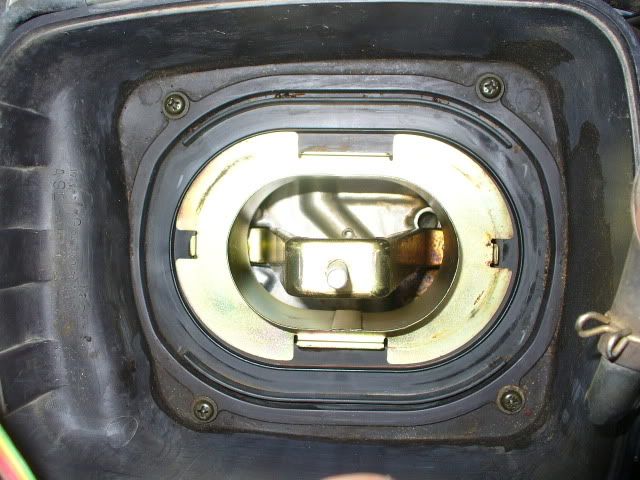 Michcruiser - Paul
BladeRunner
Member


Posts: 178
Joined: Oct 2009 Location: Bike:
My '87-A has one, I'm the third owner & this bike has lived in Ontario all it's life.
#10 06-08-2011, 08:25 PM,
flymoredan
Member


Posts: 3
Joined: Jun 2011 Location: Bike:
I just recently learned after doing a carb rebuild, that even running with just the air box top lid removed (filter installed) that it produced a lean out condition on the high end of the acceleration in each gear. Idled great. Good off-idle,low end response,but not drivable! I was pulling my hair out!
I personally would be careful about removing this insert,if you model came with it. I learned that you can't compare the carbureter function of a motorcycle with that of an automobile. These bike carbs are very vacum pressure sensitive.The vacum diaphram actuated slides,are what pull the main metering jet up, to increase fuel upon acceleration. I was informed that even going to a K&N type air filter can cause an acute leaning condition!

Dan S.
#11 06-14-2011, 11:56 AM,
neoracer
Super Moderator


Posts: 2,570
Joined: Jul 2007 Location: Hancock,MD Bike: 87 Aspy,86 SEI,85 LTD
although the duct is dc'd now its might be possible to find one with a used airbox online,i know of at least two people that installed them and it helped
1987 Aspencade 129K
1986 SEI 93K
2014 Tri-Glide HD 17K

Hancock,MD
#12 06-14-2011, 12:15 PM,
Users browsing this thread: 1 Guest(s)