Starter replacement on 1985 Aspencade
Has anyone here changed a starter on a 1985 1200? The Clymer manual said you must remove engine from the frame because the chain and sprocket will swing to the center of the engine. I think I have a starter issue and would like to tear it down and rebuild. I really don't want to remove the engine at this time due to riding season being here.

Mike
Tropicalsuns
Administrator


Posts: 1,334
Joined: Nov 2012 Location: Las Vegas Bike: 1984 Interstate
Welcome to the site!!!!

No the engine does not need to come out...

Take a look at this thread.

<!-- l --><a class="postlink-local" href="http://gl1200goldwings.com/viewtopic.php?f=48&t=2556">viewtopic.php?f=48&t=2556</a><!-- l -->
You say you think you have a starter problem but aren't telling us the symptoms you're seeing.
If it's the "Whizz Bang Clunk" then see this thread <!-- l --><a class="postlink-local" href="http://gl1200goldwings.com/viewtopic.php?f=48&t=6222">viewtopic.php?f=48&t=6222</a><!-- l --> and if it is, yes the fix requires engine removal.
The problem I am having with my starter is when you press the start button some times you get a click and nothing else and if you press and release several times she starts right up. The battery is good, all connections are tight and clean and I have this occasional click.
Could be just a faulty starter relay. The next time it just clicks, use a suitable size wire(cable) and bypass the relay to diagnose. Doesn't sound like your "normal" worn out starter syndrome
Sgt Dave
Senior Member


Posts: 353
Joined: Jan 2007 Location: Canton Georgia USA Bike: 1984 Interstate, Pearl Siren Blue
It could also be that the starter button needs to be cleaned. The contacts inside the button get dirty/corroded and require some "persuasion" to engage.
Remember, No matter where you go...There you are!
Here is where I have ridden my 1984 GL1200I
I completed the lower 48 states in August 2009, riding the whole way with my Dad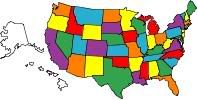 The clicking happened after work today, I tapped on the side of the solenoid with my fingers while pushing the start button the starter kicked in and would not stop had to disconnect the battery to stop the starter. unplugged the wires reconnected the battery plugged the wires back on and it started. drove it home and ordered new solenoid hopefully this will be the fix.

Thanks to all for your input

Mike
Replaced stater relay have stated bike several times with no problems. The original relay would not stay in the rubber mount and would cause the side cover to pop out on the back side. The new relay was installed in the rubber mount now the side cover stays on in the back so this fix helped both problems.
Thanks
Mike
Users browsing this thread: 1 Guest(s)