Has anyone here tried splicing a cellphone headset plug (2.5mm or 3.5mm depending on the phone) with a 5 pin cable and talking on the phone using the intercom system?
Driver plugged into normal position, and cell phone plugged into passenger position?

It looks like the normal headset has a separate ground for mic and speaker, and the cell phone uses a shared ground, so that might be the big thing to overcome.

I will probably work on that this weekend unless someone can tell me been there and done that.

Thanks
Jeff
Jeff,

I have been looking into this too. I found several topics on goldwingfacts and goldwingdocs sites. One item of interest is that the more effective "systems" use isolator transformers to solve this problem. My electronics training and knowledge is limited so I would believe that they are used to get around problems like you mentioned. I have collected this information into several documents, but did not save the URLs (I guess that was not very bright :- ) anyway, if you or anyone else are interested in this info just drop me a PM.

My plan is to used my cell phone as a MP3 player and have a switch that would isolate the head set from the intercom system if I got an incoming call. This would feed mic and sound directly to/from the cell phone/helmet headset and cut the communication from the passenger. When the cell phone was just playing music, the output from the phone would be fed into an Audiovax 1000 FM modulator. This device is connected inline with the FM antenna and it blocks all incoming radio signals and feeds a clean FM signal into the radio/intercom system. The down side of this approach is the blocking of ALL signals unless the device is turned off. I guess I can live with this, especially when riding in areas of poor signal.

Ride Safe!
Sgt Dave
Senior Member


Posts: 353
Joined: Jan 2007 Location: Canton Georgia USA Bike: 1984 Interstate, Pearl Siren Blue
Kennedy electronics has something like this already:

<!-- m --><a class="postlink" href="http://www.cellset.com/">http://www.cellset.com/</a><!-- m -->

Give them a look see
Remember, No matter where you go...There you are!
Here is where I have ridden my 1984 GL1200I
I completed the lower 48 states in August 2009, riding the whole way with my Dad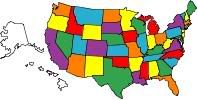 85GL1200I
Super Moderator


Posts: 1,266
Joined: Dec 2006 Location: Johnstown, Pennsylvania Bike: 1985 Gl1200I Blue
I have devised a very primitive system to safely talk on my phone while riding my wing.

I place the call at a safe time, shove my flip phone up inside my helmet to the appropriate position - and talk.

The phone stays there until I can safely remove it and put it back in my pocket.

I probably shouldn't condone this, but I've seen too many guys cruising down the road driving with one hand while talking on the phone. At least I can keep both hands on the bars.
A rainy day off beats a sunny day at work any time..................
Users browsing this thread: 1 Guest(s)