Adjustable brake/clutch levers
WingMan71
Member


Posts: 129
Joined: Nov 2007 Location: Atlanta, GA Bike: 1987 GL1200A Black/Silver
The GL1800 Gold Wings come stock with adjustable brake and clutch levers. The levers have a small dial on them at the pivot point. The dials have 5 positions marked on them, 1 though 5. Each setting changes the distance between the lever and the hand grip when the lever is at rest.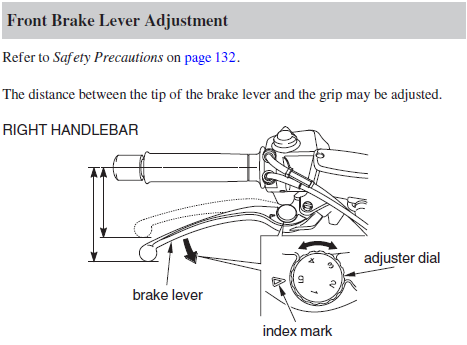 I have small hands so this is a nice feature.
That said, I have never seen these available for a GL1200, even from aftermarket manufacturers.
***
'87 GL1200A - Black/Grey
'06 GL1800 - Arctic White
'81 CB750C - Blue/Blue
U.S. Navy SWO (1967 to 1976)
Users browsing this thread: 1 Guest(s)