starter R/R chain and sprocket
blandaw
Member


Posts: 48
Joined: Nov 2013 Location: Ohio Bike: 1985 gl1200 aspencade
Ok, I needed to repair my starter so I followed directions and things seemed to be going fine. I pulled starter out and cleaned up while waiting for rebuild kit. Put new parts in and ready to put back in bike. Had to go in for an unforseen surgery the other day, minor delay. Got home yesterday and deciced if I felt up to it I would put starter back in this morning. To my suprise
this is what I was faced with.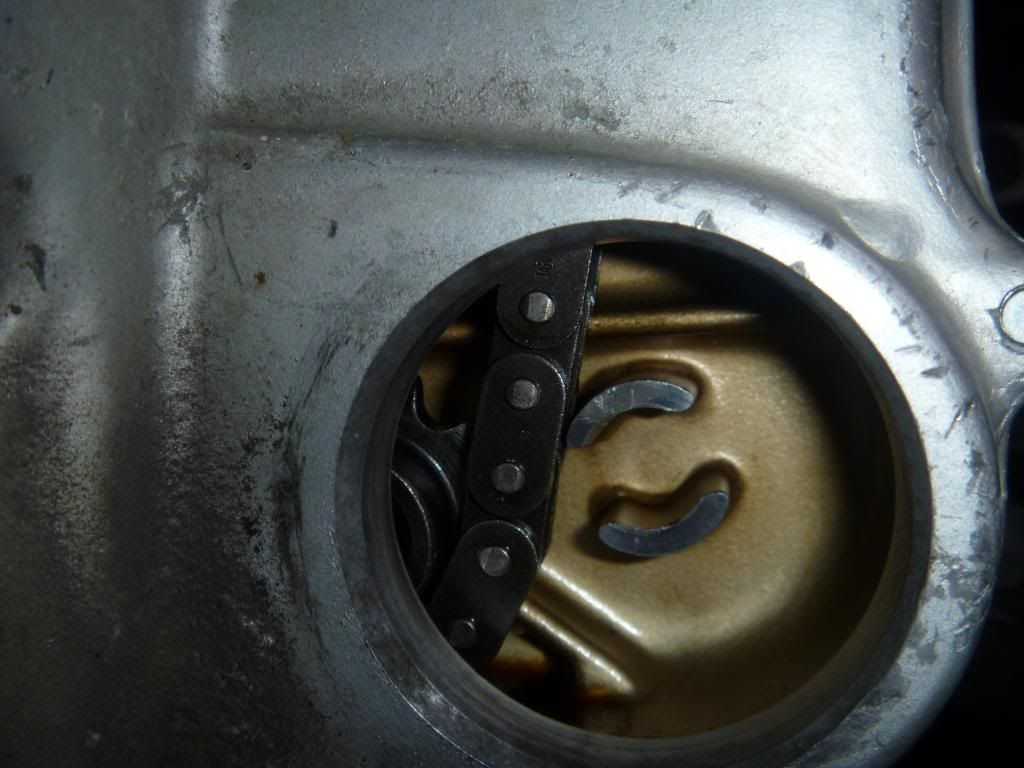 What the heck
I'm thinking I may be able to use a pick tool and grab the sprocket. Does it just fit between the clogs? The bike has just sat on the center stand for a few days. I gess the answer to the old question is; "YES, the chain and gear can fall. So use something to ensure it stays put
"
Professionals built the Titanic, amateurs built the Ark.
Users browsing this thread: 1 Guest(s)