REMOVING TROUBLESOME FINAL DRIVE FILLER CAP
Granpah
Expert


Posts: 922
Joined: Jun 2009 Location: St. Louis, MO Bike: 1985 Aspencade (tan/brown)
I decided as part of my winter maintenance to replace the final drive oil which hasn't been done since I bought my bike two years ago.
Problem:
The final drive filler cap which used to be a 17 mm hexagon is now a 16 mm pentagon. Someone who didn't know that 17 mm hex sockets and wrenches exist chewed off one of the points while nearly rounding the others. I've ordered a replacement from CheapCycleParts.com (about $8 plus $3 for the O-ring). I've tried the obvious (forcing a 17 mm wrench, and then power grip wrench -- while trying to avoid further damaging the filler cap. It didn't budge.
Surely someone else has had this or a similar problem. So what is the "easy" way of getting a chewed up filler cap out and not destroying either what's on inside or the outside of the final drive compartment.
I had thought of drilling through the cap and then using a bolt extractor for removing it. But I worried about metal shavings getting into the final drive housing and damaging the gears, etc.
What to do?
hock: :-SS B-(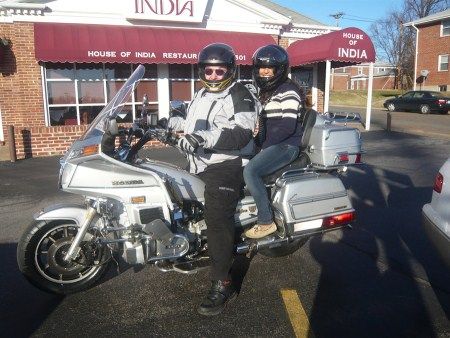 " ... If you have an idea and I have an idea and we exchange these ideas, then each of us will have two ideas." ~ George Bernard Shaw (1856-1950)
Users browsing this thread: 1 Guest(s)